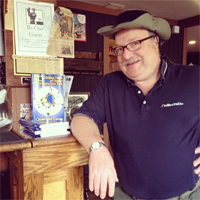 You might recognize Christopher Carosa as the oft-quoted President of the Bullfinch Fund and its investment adviser Carosa Stanton Asset Management, LLC. A popular and entertaining nationally recognized speaker from coast to coast, he has appeared in, among other media outlets, The New York Times, Barron's, CNN and Fox Business News.
Mr. Carosa was born in Buffalo and grew up in Hamburg, NY before moving to Chili, NY when he was ten years old. He is a well-known promoter of the Greater Western New York region and also recognized as the local author of the book 50 Hidden Gems of Greater Western New York (Pandamensional Solutions, 2012), of which he's spoken about to many area service clubs and organizations. He's the first graduate from Gates-Chili High School to attend Yale University. Mr. Carosa has also been a top rated AM disc jockey, at one time was declared one of Rochester's "Most Eligible Bachelors," has climbed to the top of two volcanoes (including Mt. Vesuvius), once earned a national prize for his academic research, has seen a stage play he's written (The Macaroni Kid) performed to sold out audiences, and generally has had a pretty good life. Along the way Mr. Carosa has also been a successful serial, some say parallel, entrepreneur. He's created a market research company, a weekly suburban newspaper, a trust company, a mutual fund, and a national media company. Although he does have an MBA from the University of Rochester's prestigious Simon School, Mr. Carosa says he did so only to be able to tell people he didn't need an MBA to be successful in business. In fact, he claims everything he ever learned about business he learned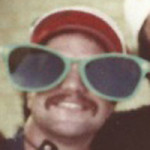 by working in his grandparents' pizza stand at the Erie County Fair.
Mr. Carosa has also written Hey! What's My Number? (Pandamensional Solutions, 2014), 401 Fiduciary Solutions – Expert Guidance for 401(k) Plan Sponsors on How to Effectively and Safely Manage Plan Compliance and Investments by Sharing the Fiduciary Burden with Experienced Professionals (Pandamensional Solutions, Inc., 2012); A Life Full of Wonder (an unpublished novel written in 2005); and, Due Diligence: The Individual Trustees Guide to Selecting and Monitoring a Professional Investment Adviser (ARDMAN Regional, Ltd., 1999). In addition to other publications, he has written more than 500 articles for FiduciaryNews.com.
If you'd like to read more by Mr. Carosa, feel free to browse his author's site, ChrisCarosa.com; his site to another book he's working on, LifetimeDreamGuide.com; his site devoted to his first love, AstronomyTop100.com, and a site where he, his son, and his daughter offer reviews to classic Hollywood movies, MightyMovieMoments.com.
What he enjoys most, though, is sharing the spell-binding stories of Greater Western New York with family, friends, and fans of the region. Those willing to join him on his crusade to promote all things Greater Western New York are invited to visit GreaterWesternNewYork.com to learn more.
Mr. Carosa lives in Mendon, NY with his wife, Betsy, three children, Cesidia, Catarina, and Peter, and their beagle, Wally.